Round Glasses and Sunglasses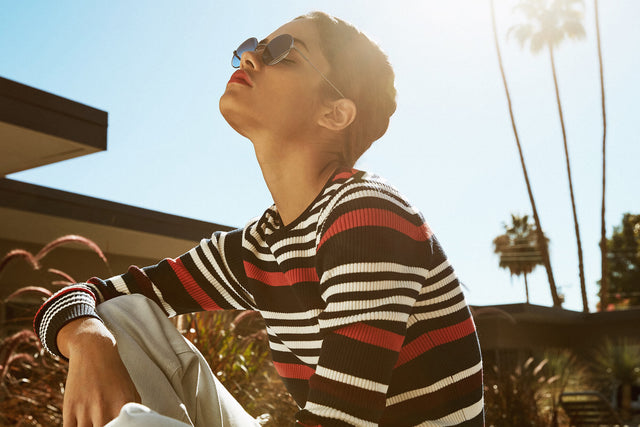 The classic round frame style never fails to conjure up an image of refined and studious authority. It's because of this that round framed specs have never strayed too far from the frame style peripheral...
It's why they've consistently been the choice of thinkers and visionaries alike. Think Churchill, Gandhi, Lennon, Jobs, and...erm... Potter. Most importantly, though, the academic image this style evokes is the reason it repeatedly comes back in a big way, this time almost a century after its first foray onto the frontlines of fashion.
Rounded lenses are one of the few true timeless classics; A piece of fashion history that can still pull weight today. As frames, they're an all rounder. They look top-notch small and wirey, or massive and chunky. They can finish off a look with a stamp of intellectualism, or they can invoke a sense of care-free psychedelia. And whilst they're not always perfect for rounder faces, they do a good job of suiting most face shapes. If you hadn't guessed already, we love round glasses, and that's why we stock so many. 
Read more about round glasses in our blog post - Back Round Again: The Return of Round Glasses.
Want to make sure that round glasses are right for you? Check out the Seen Guide to Buying Eyewear: Identifying Your Face Shape