Garrett Leight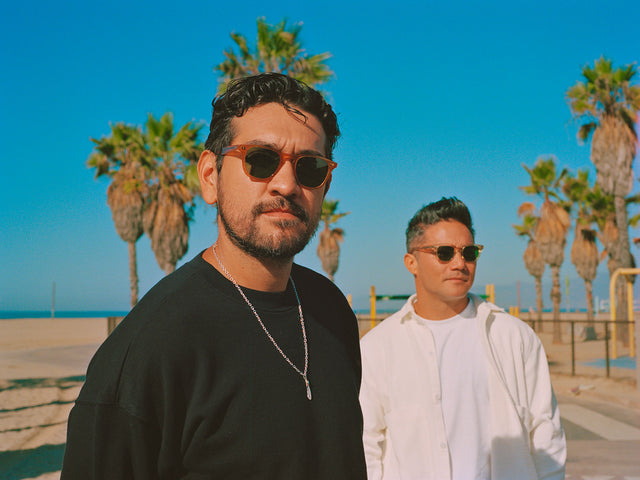 Garrett Leight is a man from Los Angeles who makes very, very nice glasses. We first met him many years back when he landed at Seen with a suitcase full of Garrett Leight glasses to show us. Off the back of that meeting we became his first ever UK stockist (and only his second in Europe), and he's since become one of our favourite designers...
What do you do with your life if your Dad is the founder of the humungous optical brand, Oliver Peoples? If you're Garrett Leight, you become the founder of your own large, successful optical brand of course... be rude not to really.
Setting out to follow in his old man's footsteps in 2011, Garrett's brand, GLCO (Garrett Leight Californian Optical) started out with just four frames; Hampton, Rialto, Speedway and Brooks, each named after a street in his hometown of Venice Beach.
Since then, he's continued making stupidly-good eyewear and has gained some pretty high profile customers in the process. With recent collections jam-packed with seriously Californian style, he's not showing any signs of slowing down and we're still well and truly head-over-heels.
Want to learn even more about him? Why not have yourself a peruse of our interview with Garrett Leight?
Want help picking your perfect pair of Garrett Leight frames? You'd best check out the Seen Guide to Buying Eyewear: Identifying Your Face Shape