Aviators Glasses & Sunglasses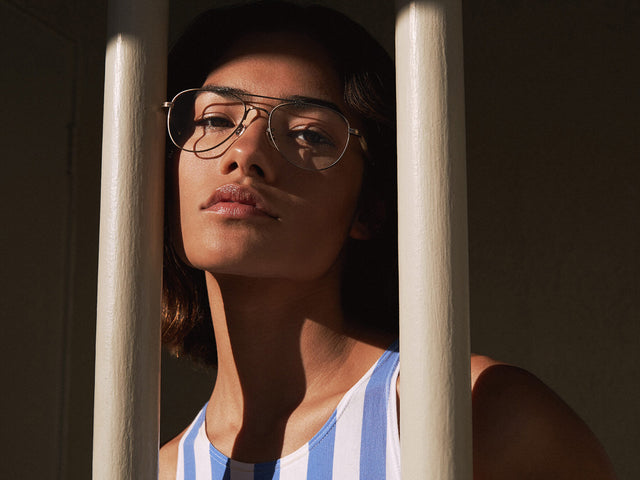 Aviators are not a style that probably need an introduction, but we'll give you one anyway.
The word alone conjures up visions of oversized mirrored lenses gazing out from under a pilot's hat, reflecting some exotic palm tree lined location. But iconic aviators are not just reserved for the jet-setters amongst us...
One of the most instantly recognisable frames in the world, aviators characteristically have a dark or mirrored lens with a 'bullet-hole' gap between the top of the frame and the bridge of the nose. These legendary 'pilot glasses' were actually first sold as sporting equipment but benefitted from post-World War II popularity in the 1950's when they took on the name 'aviators'.
The style has enjoyed many resurgences over the years but they are still as popular and stylish today as they were back at their creation in the 30's. Feast your eyes on our selection of aviators.
Read more about aviators in our blog post - Seen Style: All About Aviators
Want to make sure that Aviator glasses are right for you? Check out the Seen Guide to Buying Eyewear: Identifying Your Face Shape