Clear Glasses and Sunglasses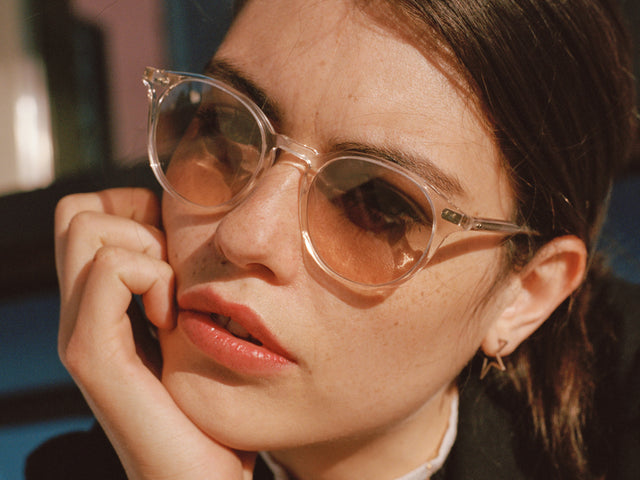 Colourless, transparent or crystal, whatever you choose to call them, clear frame glasses are having a moment and we've got a mighty fine selection if we do say so ourselves.
Yes, retro-leaning eyewear is great. Aviator-style frames with optical lenses still do it for us. Antiquity-inducing Tortoiseshell glasses will always get us hot under our wide-collar shirt. And who isn't bowled over by psychedelic round-framed sunnies? But what if you want something a little more now? Something that can still evoke the sense of style of the classics, but that does it with a gentle splash of modernism. Well, maybe it's time you took a look at clear framed eyewear.
See-through, opaque, and colour-tinged translucent frames are all well and truly in the midsts of a moment at the moment, and we couldn't be happier about it. If you've missed them in the selfies of Instagram's elite, then you've probably caught them bringing extra class to a tux on the red carpet. The part geek-chic, part fashionista-fabulous frames are pretty much everywhere at the minute and we think that's pretty rad
Shop our offering of the finest clear frame glasses from the best eyewear designers around the world.
Want to know more about clear frame glasses? Check out our journal post- It's Crystal Clear: Why We Love Clear Frame Glasses
Want more help finding your perfect style? Check out the Seen Guide to Buying Eyewear: Identifying Your Face Shape